Our Pilots – fly
4

You! introduces itself !

Under the management of Erich Plieschounig we´re taking off very successfully for more than 7 years!
Erich PLIESCHOUNIG:
Pilot: since 1993. tandem pilot since 1995
Hobbies: travelling, triathlon [ Iron Finisher Roth 10 hours 47 minutes ]
Profession: tandem pilot, ski instructor, certificated sports instructor
Paragliding experience: longest flight : 110 km, 4000 tandemflights, 500 soloflights.
Thomas LEDNICZKY:
Pilot: since 2006, tandem pilot since 2007
Hobbies: paragliding, Acropilot since 2008
Profession: tandem pilot, self employed
Paragliding experience: 800 solo flights, 1000 tandem flights
Peter HOFER:
Hobbies:Sailing
Profession: Organization Marketing fly4you, skiing instructor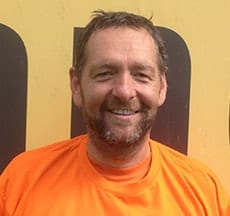 Bernhard PLASSER:
Pilot: since 1990. tandem pilot since 1994
Hobbies: hiking, cycling,long distance paragliding
Profession: tandem pilot, testing for thermik, Magazin since 2003
Paragliding experience: longest distance flight 200 km, 2000 tandem flights, 1000 solo flights
Wins / Sport Success: 2times austrian long distance paragliding champion.
Christoph WALTER:
Pilot: since 2013, tandem pilot since 2014
Hobbies: Acrobatic Pilot, Reisen
Profession: tandem pilot, activist
Paragliding experience: 1000 solo flights , 500 tandem flights, longest distance flight 60 km